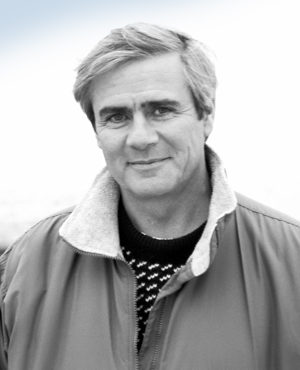 Terry Mort has degrees in literature from Princeton University and the University of Michigan. After graduate school he served as an officer in the Navy. He is the author of seven novels and six works of non-fiction, with more projects still to come, with luck.

Read reviews from publications and readers about Terry's books and what others had to say about your next favorite read.

Read news, updates and just more about things that I find interesting as you dig in on the blog for the most recent notes from Terry's world.

Explore the various collections and find something from mysteries to fascinating histories and discover your next great read.
$

15.95
In February 1861, the twelve-year-old son of Arizona rancher John Ward was kidnapped by Apaches. Ward followed their trail and reported the incident to patrols at Fort Buchanan, blaming a band of Chiricahuas led by the infamous warrior Cochise. Though Ward had no proof that Cochise had kidnapped his son, Lt. George Bascom organized a patrol and met with the Apache leader, who, not suspecting anything was amiss, had brought along his wife, his brother, and two sons. Despite Cochise's assertions that he had not taken the boy and his offer to help in the search, Bascom immediately took Cochise's family hostage and demanded the return of the boy. An incensed Cochise escaped the meeting tent amidst flying bullets and vowed revenge.What followed that precipitous encounter would ignite a Southwestern frontier war between the Chiricahuas and the US Army that would last twenty-five years.
UPDATES& NEWS
From The Blog
Join war historian, writer, and broadcaster, James Rogers as he teams up with fellow historians, veterans, and experts to reveal astonishing new histories of inspirational leadership, breakthrough technologies, and era [...]
Upsmanship Everyone has heard of 'gamesmanship.'  So too, 'oneupsmanship.'  Fewer people, unfortunately, know the creator of these terms, or the books that made them famous. The author […]
A Primer on Pronouns After their careers are over, many athletes move to the television or radio studio.  There, they apply their often eccentric version of the English […]
Orwell Redux I read somewhere that sales of George Orwell's 1984 have risen lately – perhaps in response to the federal government's snooping into the cyber world of American […]
Hemingway & Woody Allen: An Odd Couple The other night I watched "Midnight in Paris," Woody Allen's movie about a time traveler who returns to Paris in the Twenties […]
"" As the author of THE HEMINGWAY PATROLS, Terry Mort knows his subject and has employed many print and on-line sources on Hemingway, his wives, his antebellum and postwar life and experiences, as well as related World War II subjects. " "
""Simply as a narrative of Western warfare, Mr. Mort's lucid, often beautifully written book is a pleasure to read. But he also poses questions that take his story to a deeper, morally challenging plane..." "
"" Historian Mort (The Wrath of Cochise: The Bascom Affair and the Origins of the Apache Wars) turns his eye to Lieutenant Colonel George Armstrong Custer's 1874 expedition through the Black Hills in present-day South Dakota and Wyoming..." "
Sign Up for Email Updates
Be The First to Know...